Each cemetery operates differently. Some cemeteries will allow burial on a family member's grave with permission of the family, some will not. Some cemeteries have "Baby Gardens" designated strictly for babies. One may find a cemetery that charges the same for a baby burial as an adult, while others offer space charging significantly less or nothing for babies.
Call around to get specific prices and information from cemeteries, and be prepared for a variety of results. Know that there is often a price for the ground and a price to open and close the grave.
Most, if not all cemeteries, are unwilling to give the grave marker for free. You may find that Catholic and other religious cemeteries charge less for baby graves than their public counterparts.
If you decide a cemetery burial is not feasible, then a home burial may be your only option. Be sure to check the laws in your area that govern this. Laws regarding miscarriage are less restrictive. Information on state laws can be found on this page: STATE LAWS.
Prior to digging on any property, be sure that your burial site is not over any underground dangers such as buried wires, gas lines, etc. Also, be sure to mark your burial site with some sort of permanent marker. You may consider burying a large metal object a few inches under the ground and over the burial site so that it can be detected with a metal detector at a later date.
Different faiths have different rules regarding burial. We do not publicize the traditions and rules for all faiths. If you have a tradition that you would like to share with our readers, send it to us to share with others.
Catholics
are required to bury caskets and urn in blessed ground.
The Catholic Church's position on burial of baby from miscarriage or stillbirth:
CCC 2274 Since it must be treated from conception as a person, the embryo must be defended in its integrity, cared for, and healed, as far as possible, like any other human being. A funeral is permitted for an unbaptised infant.
CCC 1684 The Christian funeral is a liturgical celebration of the Church. The ministry of the Church in this instance aims at expressing efficacious communion with the deceased, at the participation in that communion of the community gathered for the funeral, and at the proclamation of eternal life to the community.
The Catholic Church's position on Cremation:
The cremation instructions call attention to the care taken of the cremated remains. They should be treated with the same respect we give to the body of the deceased. The remains are to be placed in a worthy vessel which then is carried and transported with the same respect and attention given to a casket carrying a body.
Their final disposition is equally important, say the instructions: "The cremated remains should be buried in a grave or entombed in a mausoleum or columbarium [a cemetery vault designed for urns containing ashes of the dead]. The practice of scattering cremated remains on the sea, from the air, or on the ground, or keeping cremated remains in the home of a relative or friend of the deceased are not the reverent disposition that the Church requires." The instructions also state that, if at all possible, the place of entombment should be marked with a plaque or stone memorializing the deceased.
Taken from http://www.americancatholic.org/newsletters/cu/ac1097.asp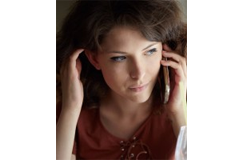 Advocacy
Donna Murphy is a Certified BabyLoss DoulaR/ Baby Loss Family Advisor™. She is available by phone or email. If there is no answer on the phone, she will return your call. She tries to give each client the time he or she deserves, and aims to answer all questions to the best of her ability. She is available by phone to listen and offer support and advice. For those in the Greater Cincinnati area she is available by phone and in person.
*She does not give medical advice.
Reach out to Donna:
Phone: (513) 607-6083
Email: heavensgain@heavensgain.com
Personal Baby Loss Family Advisors/Baby Loss Doula
Heaven's Gain is located in Cincinnati, Ohio. Donna Murphy can be available for a meeting, or to be a Baby Loss Doula at a birth. She is only available to serve families in the Cincinnati/southwest Ohio area, northern Kentucky area, and southwest Indiana.
In Person: Baby Loss Family Advisors/Baby Loss Doula
Heaven's Gain is located in Cincinnati, Ohio. Donna Murphy can be available for a meeting, or to be a Baby Loss Doula at a birth. She is only available to serve families in the Cincinnati/southwest Ohio area, northern Kentucky, and southeast Indiana.
Baby Loss Family Advisors
The best, most informed choices help enhance a loving encounter with your baby. These meaningful moments help create lasting memories that bring comfort over time.
A Heaven's Gain Baby Loss Family Advisor is much like a parent advocate, and can be available via phone, email, or in person to offer services with stillbirth assistance​.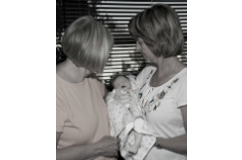 How does a Baby Loss Family Advisor help?
Help prepare you and your family for the baby's birth
Offer gentle support, guidance and reassurance
Assist in creating a birth preference plan factoring in knowledge of pros and cons
Aid in memory-making
Determine and advocate for your wishes, and act as a liaison with the medical community
Avail herself for advice before, during and after the birth of your baby
Connect you with additional support resources
*Free will donations appreciated, though not necessary.