Losing a baby is one of the most tragic events of one's life. Our Baby Loss Doulas can advise and advocate for you. We provide support, advocate for you, and can help you plan a service.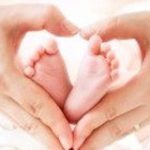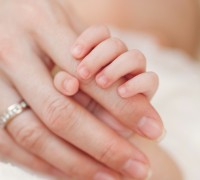 Parents experiencing the loss of a baby
We are so sorry that your baby died, and we truly empathize with all you are going through. We pray daily for those experiencing miscarriage, stillbirth, or infant loss. Parents should be fully informed and not be rushed into any decisions. Usually there is time to mindfully consider the decisions you will need to make. We would like to make a few recommendations that we hope will help you as you grieve and heal. You can find these recommendations below.
Blessings and healing, – Donna and Jim Murphy
Take pictures of your baby. Bring a separate SD card so they don't show up unexpectedly in the future. Many people later regret not taking pictures. There are professional photographers who do this for free.
You may want to investigate this online resource: http://www.nowilaymedowntosleep.org/
Spend time with your baby. You will never get this time back.
Have keepsakes you can put in a baby book or memory box (little blankets, caps, hospital bracelets, footprints and handprints, clay imprints of feet).
Let family members, especially siblings, say their goodbyes when you are up to it.
Don't be afraid to say what you want for the baby at the hospital and funeral home.
Name your baby and call him or her by name.
Take your time making decisions, and discuss options with your spouse before finalizing any decision.
Find a support group in your area. Please check our resource page here.
You can and should set boundaries. People may say the wrong thing. Forgive their ignorance, and tell them your boundaries.
Know that grieving is hard work. It takes time, so don't try and rush it.
Journal your thoughts. By journaling, you can release some stress, create memories, and promote healing. Listening to music related to loss may help during this process.
Let others help. Accept meals, help around the house, and babysitting. It is hard enough just to make it through each day. Letting others help you gives them something they can do.
Focus on your faith. Know that your baby is away from you for this time on earth. He or she still exists. Incorporate your child in your life.
Know that you will always miss your baby, but it will not hurt this badly forever. In time you will find your new normal, and laugh and have fun again.
Recognize that you are not alone. There are people who understand how hard this kind of loss is. Try and connect with one of them. You can ask for peer support or professional support. Check with a support group, or ask for a loss doula in this time of sorrow.
Consider getting help from a Baby Loss Doula or Family Baby Loss Advisor. More information can be found on the Services Page and Links Page.
Premature birth is the number one cause of infant death. One in 160 babies are stillborn or die as a preemie. We are here to support you. Parents who have lost a baby are still parents to that child. The baby just resides in a different place, which we believe is Heaven. We are here to help. Please read our information pages for more help, or give us a call (513) 607-6083.