We do not have many donors at this time. When we have donated funds, and the person in need qualifies, we can provide a casket or urn. We can only offer a casket/urn if there are donated funds available. We do not send out money. There are steps that we require those requesting a casket or urn to follow before we give the casket or urn. These steps are found below.
We are very sorry about the loss of your baby. We do have a very small amount of donated funds that we can use for families experiencing loss who cannot afford a casket or urn. We only provide a casket or urn. We do not help with funeral expenses or burial expenses. In order to qualify for a donated casket or urn, there are some qualifications. This must be done directly by the mother and not family members.
Whether or not you get a casket from us our peer support services are free.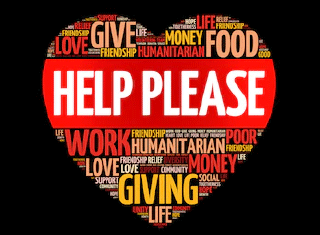 You must prove financial need:  Fill out application and send proof of financial need.
You must be willing to write a thank you note to our donor family that explains your situation in two paragraphs or more. These donating families are trusting us with part of their paycheck and we try to be good stewards of their donation. To show appreciation for their hard earned donation, we require a scanned copy of the letter/note written to the donor family from you thanking them for the donation to cover the cost.
You must not be receiving funds from another organization to help with the casket or urn for the baby.
We will only send caskets or urns ground shipping or priority mail. We do not send out caskets or urns express mail
If you have any questions please email heavensgain@heavensgain.org
Other organizations that help with costs due to miscarriage and stillbirth
Skylers Gift Foundation Requirements:
http://skylersgift.org/
Your baby was born at or after 22 weeks.
Applications for assistance cannot be past 14 days from the day the baby passed away.
Can prove financial need.
The baby was under 6 months of age when he/she passed away.
Star Legacy Foundation:
http://starlegacyfoundation.org/
Twin to Twin Transfusion Foundation: (only for twins deceased due to twin to twin transfusion syndrome)
https://www.tttsfoundation.org/
The Tears Foundation:
https://thetearsfoundation.org/
Pays the funeral home directly for babies between 20 weeks' gestation up to one year old. They offer as much as $500 towards burial cost. Children's Burial Assistance – Provides families with donated burial plots.
Ike and Ella Fund:
https://www.ikeandellafund.org/
The Ike and Ella Fund is a 501(C)3 charity that provides financial support to assist parents who have experienced the loss of a child to cover funeral, cremation, and burial expenses.
Cuz We Care:​​
http://www.cuzwecare.net/
a non-profit organization dedicated to helping families who have lost a child pay for final arrangements. We also are involved in raising awareness for SIDS and SUDI, as well as contributing funding to the Center for Infant and Child Loss at the University of Maryland. Thanks to generous donations from many, as well as participation in our events, this has been made possible.
Kisses 2 Heaven (for Families in Montana):
http://www.kisses2heaven.com/
Helps families that have lost a child 1 year of age or younger to help with funeral costs. It is the core of who we are… lifting the financial strain of a baby's funeral cost. Thank you for helping us help heartbroken families in our state.
Rebecca's Reason:
https://www.rebeccasreason.org/
Help pay for medical and end-of-life expenses for children under 13.
Luca John Foundation: Provide financial assistance for funeral expenses for babies with the diagnosis of skeletal dysplasia
Flutter by IzzyJane:
http://www.flutterbyizzyjanefoundation.org/apply-for-assistance/
Assists families who had a stillborn and at least 24 gestational weeks old.
Kelly Ryan Foundation:
http://kellyryanfoundation.org/
Help families suffering pregnancy/infant loss with burial or cremation costs.
Angel Names Association:
The Securing End-of-Life Expenses (SEOLE), pronounced "soul," program provides assistance with autopsy, funeral, burial and cremation expenses. Funding is sent to the service provider
Cael's Angels:
https://www.facebook.com/CaelsAngels/
Little Wings Inc:
Montana-based nonprofit organization that provides a support network for families experiencing pregnancy loss, as well as free caskets, plots, burial gowns and grave markers for their lost little ones. Click here or on the "Our Services" tab located above to find out how Little Wings can help.
Ramsey Keller Memorial:
http://www.kisses2heaven.com/request-funds/
Helps with cost of a baby funeral in Montana.
Children's Burial Assistance:
Organization helping families honor their deceased children with a decent and proper burial.
Elizabeth Ministries:
https://www.elizabethministry.org/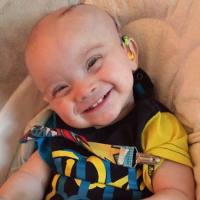 Thanks to Vivian's Victory for partnering with us to provide a casket for this little guy, Oakley Tate Schweitzer. He endured 15 surgeries before moving his residence to Heaven.
Thanks to our donors for making this happen.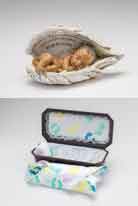 Thanks to the Emmerling family for provding funds so that a Tri-Health Hospital could purchase caskets and urns at a significantly reduced price. Thanks to this combined effort a casket or urn is availble for many families who cannot afford one.