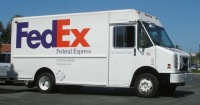 Shipping Information
All casket and urn orders received by noon EST are normally shipped out the same business day.
Rarely there is an unavoidable delay. In this case, you will be contacted through phone and/or e-mail and offered options. Be sure to give us a phone number where you can be reached.
Memorial items and books may be shipped separately. Most memorial items are shipped with the casket or urn. Larger items that do not fit in the same box will be shipped separately. If the memorial item or book is shipped separately, it will be shipped within 2-3 days.
Choose between guaranteed (Express) or non-guaranteed delivery date:
Guaranteed date delivery: Fed Ex Express
NOT guaranteed delivery: Fed Ex Ground
ONLY EXPRESS MAIL HAS A GUARANTEED DELIVERY DATE
Unless you choose Fed Ex Express, your package will be shipped Fed Ex Ground.
Fed Ex Ground
(see map). Delivery date is NOT guaranteed, but usually gets there in the time expected according to this map,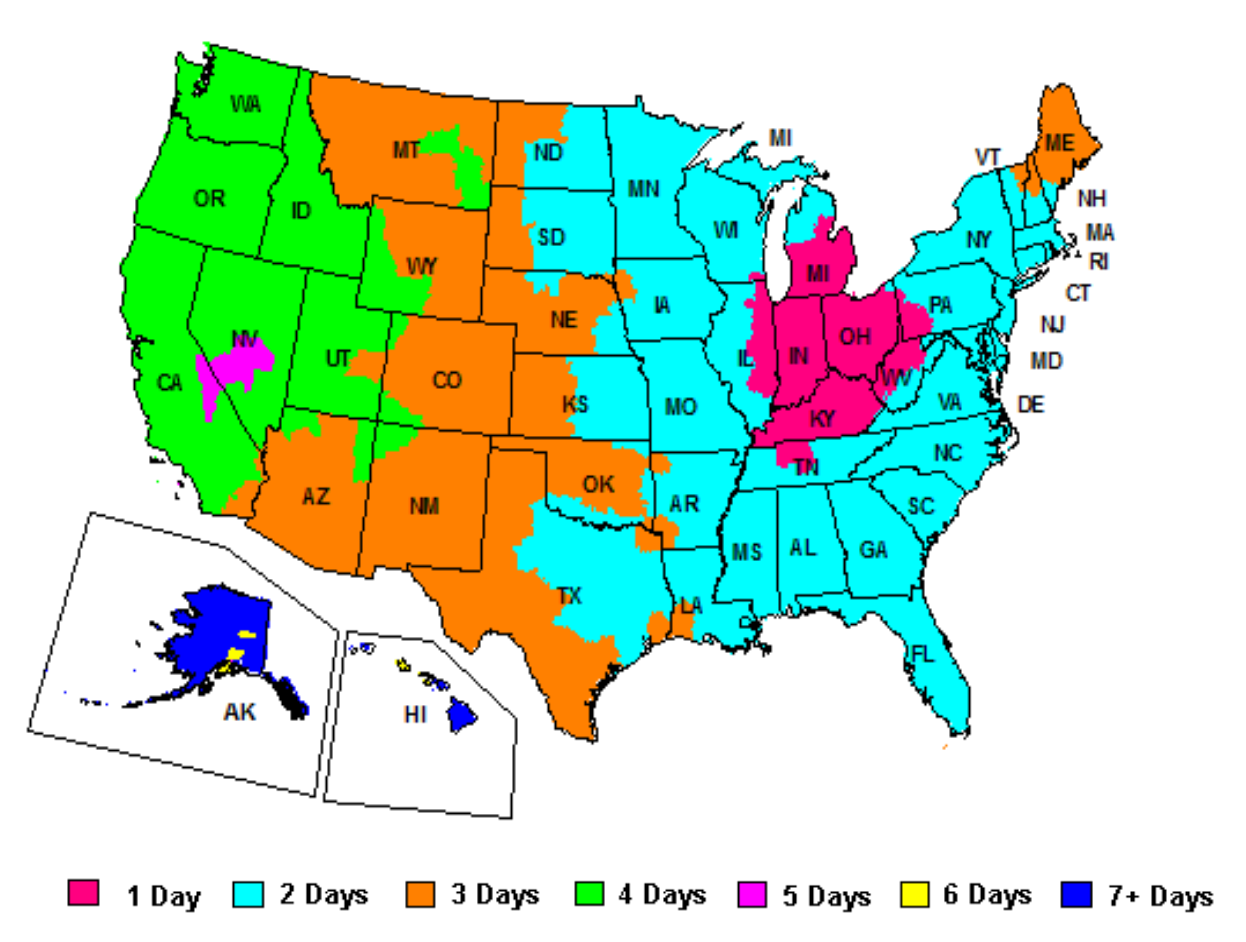 FedEx Ground map from Cincinnati
with ground normal delivery but Not guaranteed
pink: 1 business day
turquoise: 2 business days
orange: 3 business days
green: 4 business days
light pink in green: 5 business days
​Hawaii is 7 business days
If you do not chose express mail options we may change the method of delivery:
If you are not ordering express and have ordered fed ex ground, we may change how we ship your order if we think it will arrive to you sooner. Fed Ex delivers packages according to the map above. If you have not chosen express we may change to another non guaranteed method.
We do ship internationally. Please call us or e-mail with your address and what you plan to order. International shipping can be expensive. We will determine the size of the box and weight and calculate it with the shipping address to give you a total for shipping and then you can see if that works for you.
e-mail heavensgain@heavensgain.com
phone (513)607-6083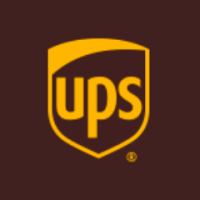 UPS upon request only. Call for prices. These are usually comparable to Fed Ex.