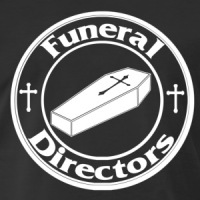 Funeral Directors
Thank you, funeral directors, for serving families experiencing pregnancy loss. Funeral Directors, we are happy to provide you with caskets and urns for these grieving families.
When a family is experiencing pregnancy loss, there is little opportunity to provide for that baby other than a proper burial or cremation. Choosing a casket and burial clothing may be the only earthly choice they will ever make for that child.
With the assistance of Heaven's Gain, please offer choices for these families. We would be honored if you would consider our caskets and urns for babies who leave too soon.
Please call us (513) 607-6083, or email us heavensgain@heavensgain.com for a catalog and price list.
We ask that you place an order over this website and fill in the information, so that we are sure all names and dates are correct. After filling in the information, when you get to the check out choose pay by phone, and then call to pay by phone (513) 607-6083.
Thank you very much for the beautiful wooden casket. The casket was top quality, and the interior and blanket were perfect. It's a nice change from some of the plastic caskets that are made, and it's small enough to easily fit above a family member's vault at the cemetery. I also appreciate the fast service. I called on New Year's Day. You answered the phone right away, and I had the casket in 2 days by express mail. Once again, thank you and keep up the good work.
Bryan Givner – Paradis Funeral Home Oxford, Massachusetts
When the casket arrived I was so pleased. It was more beautiful than I could imagine. The pictures do not do the caskets justice. The pretty little purple flowers on the inside were just the touches I needed.
Thank you for your thoughtfulness and reparation. The beautiful workmanship, the attetion to detail, and the personalization are so important to our families when they recieve one of your caskets. That is why we have continued to order the caskets from you.
Miracle
– IMM