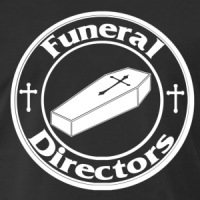 Funeral Directors
Thank you for caring for families who have lost a baby during pregnancy or shortly after birth. We believe that dealing with infant losses can be some of the most difficult work that you do. Families truly appreciate finding a funeral director who can acknowledge their loss and provide a dignified burial for their child. Proper burial is the only gift that they will be able to give this child and they like it to be special. We appreciate all you do to make this possible. We are happy to provide you with caskets and urns for these grieving families.
When a family is experiencing pregnancy loss, there is little opportunity to provide for that baby, other than a proper burial or cremation. Choosing a casket and burial clothing may be the only earthly choice they will ever make for that child.
With the assistance of Heaven's Gain, please offer choices for these families. We would be honored if you would consider our caskets and urns for babies who leave too soon.
Order processing
We prefer you place your order on our website. This allows you to double check the spelling, date, and any other details. We can combine shipping for your order and add changes. When ordering four or more caskets and/or urns, we give funeral directors a 10% discount. Please call (513) 607-6083 for the special discount code before placing your order.
Orders are sent out the same business day if the order is placed before noon (EST). If you will be sending an order in after noon EST but you would prefer it go out the same day call to see if that is a possibility.
Shipping
Ohio, Indiana, Kentucky and southern Michigan and Chicago, IL are 1 business day Fed Ex ground, not guaranteed.
Next Day shipping is possible but can be three to four times as expensive as ground shipping. Only Fed Ex Express or USPS express has a guaranteed delivery date. Priority mail and Fed Ex ground have planned delivery dates but they are not guaranteed. Check out the shipping page for more details https://heavensgain.org/shipping/
Catalog
CLICK HERE to download our catalog
To receive our catalog by mail, please fill in the form below.
Contact
If you need further assistance call us (513) 607-6083, or email staff@heavensgain.org
Funeral Directors:
We ask that you place an order over this website and fill in the information, so that we are sure all names and dates are correct. After filling in the information, when you get to the check out choose pay by phone, and then call to pay by phone (513) 607-6083.
When the casket arrived I was so pleased. It was more beautiful than I could imagine. The pictures do not do the caskets justice. The pretty little purple flowers on the inside were just the touches I needed. Thank you for your thoughtfulness and reparation. The beautiful workmanship, the attetion to detail, and the personalization are so important to our families when they recieve one of your caskets. That is why we have continued to order the caskets from you.
Thank you very much for the beautiful wooden casket. The casket was top quality, and the interior and blanket were perfect. It's a nice change from some of the plastic caskets that are made, and it's small enough to easily fit above a family member's vault at the cemetery. I also appreciate the fast service. I called on New Year's Day. You answered the phone right away, and I had the casket in 2 days by express mail. Once again, thank you and keep up the good work.
Bryan Givner – Paradis Funeral Home Oxford, Massachusetts
When I first saw your display in Boston at the National Funeral Directors Association meeting in the fall of 2009, I realized you had something that could benefit my funeral home. As time moves on, and a stillborn situation happens, I am sure parents with this type of loss will find your stillborn caskets very helpful. They are perfect for what they are intended to be used for.
Norman E. Hall – Davis Funeral Home
Heaven's Gain's caskets have been very useful in my preemie burials. They have quality caskets and good service. I would not hesitate to use them again.
Jerry Rodgers , – Inn & Rogers Funeral Home
Gestation, Length, and size of Casket
(when the baby died not weeks of pregnancy)
Recommended size casket from Heaven's Gain
9 inch casket (with or without wood box)
9 inch casket (with or without wood box)
9 inch casket (with or without wood box)
9 inch casket (with or without wood box)
9 inch casket (with or without wood box)
9 inch casket (with or without wood box)
9 inch casket (with or without wood box)