2nd Trimester Baby Caskets 
At Heaven's Gain Ministries, we offer various sized caskets for losses at all gestations of pregnancy. We are a ministry of volunteers and missionary workers who choose the appropriate exterior and carefully craft the interiors of these lovely preemie caskets. The crafters give of their time often because they themselves have lost a baby in their family or are a friend to someone who has lost a preemie baby. Be assured these preemie and micro-preemie baby caskets are made with much love and care.
Click any picture for more information.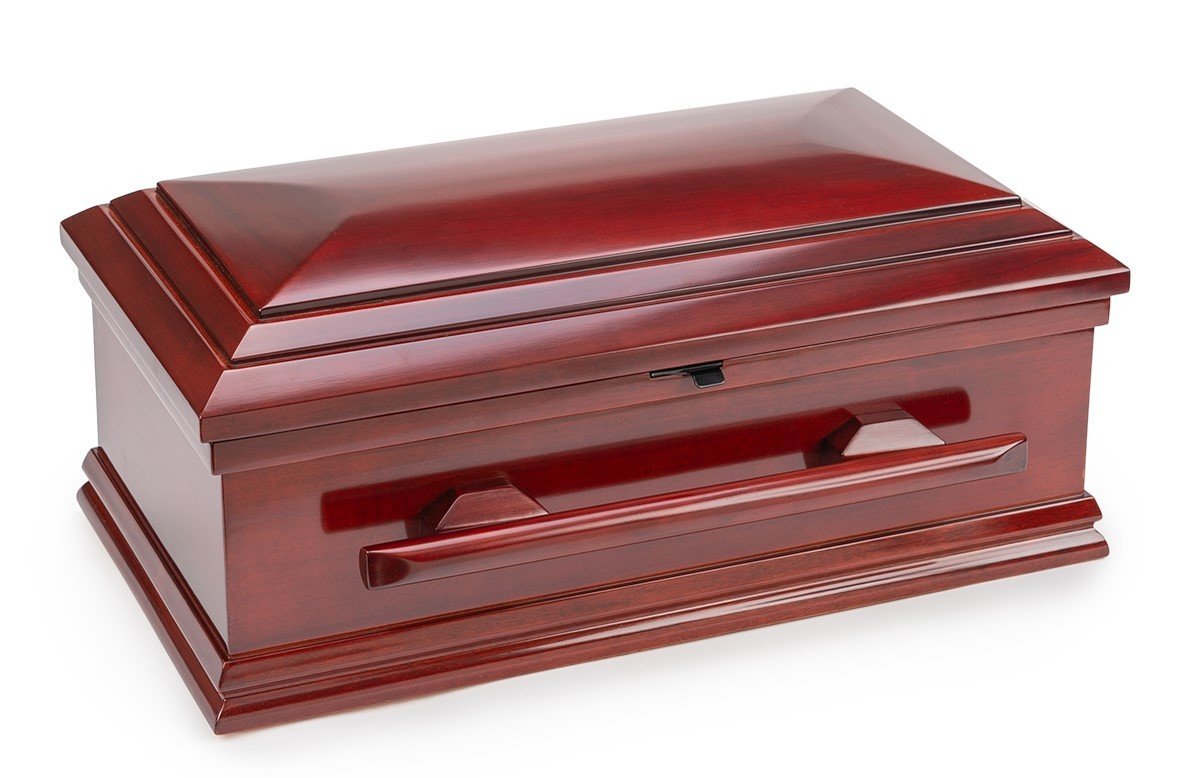 Why we sell products
Burying the dead is a Corporal Act of Mercy. At Heaven's Gain, part of our mission is to provide products that give dignity to the deceased baby – at whatever stage – to bring the family closure and peace. When parents lose a child, no matter the age, they have only one opportunity to do something special for that baby. They can preserve their baby's memory by giving them a beautiful final resting place that emphasizes how much they are treasured, and even though small, deserve great dignity.
Why we offer information
Our ministry, Heaven's Gain, provides help to those suffering a death of a baby whether it be due to miscarriage, premature birth, or newborn death. Our goal is to support the family in their time of grief, to acknowledge the dignity of the baby, and to assist in closure for the family. With a Certified Baby Loss Doula on staff, we offer non-medical information helping support those suffering pregnancy loss at all stages of pregnancy.
Losing a child at any stage of a pregnancy is a difficult thing. Losing our son at 21 weeks was a nightmare. Without Donna and Heaven's Gain, I don't know how we would have gotten through it. Not only do they have great products, but they knew what we were going through because of their personal experiences. The funeral home we used had nothing small enough for our baby because he was only 15 oz and 9 inches long. We ordered a wood casket, and it was beautiful. Everyone commented how much it looked like a grown-up casket only smaller. I appreciate all your help, and would recommend Heaven's Gain to anyone experiencing a loss.
You are not alone
One out of every four to five babies are miscarried. Parents who have lost a baby in miscarriage are still parents to that child. The baby just resides in a different place, which we believe is heaven. We are here to help. Please read our information pages for more help or give us a call (513) 888-4200.