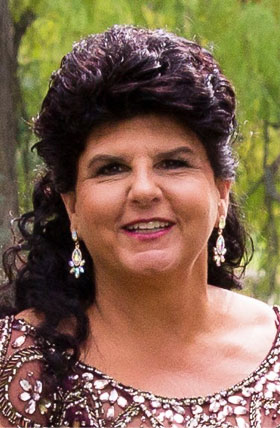 Donna Murphy CBLD, CFLFA, APPL
Our Advocates for Parents of Perinatal Loss, Baby Loss Doulas, and Baby Loss Family Advisors
Donna Murphy has been a Certified Baby Loss Doula and Baby Loss Family Advisor through Loss Doulas International® since 2012.  She has worked with many mothers and fathers preparing them for the birth of their baby who has died.  She has experience in supporting mothers through stillbirth at a hospital, miscarriage at home or the hospital, and early infant loss of a baby with a poor prenatal diagnosis.
Donna recently developed a training program for women and men to become Advocates for Parents of Perinatal Loss (APPL's) who can assist families in their community. See the APPL page on our website for more information and to sign up for the training.
Donna has also been instructed in the Resolve Through Sharing Program through the Gunderson Health System and has been trained as a Coordinator.
She is the co-founder and Executive Director of Heaven's Gain Ministries and she serves on the advisory board of Rachel's Gift.
Donna has lost three babies at different stages of pregnancy and has been given a gift in helping families suffering the loss of a baby.
A Baby Loss Family Advisor or Advocate for Parents of Perinatal Loss (APPL) serves in these areas
Helps prepare you and your family for the baby's birth
Offers gentle support, guidance, and reassurance
Assists in creating a birth preference plan factoring in knowledge of pros and cons
Aids in memory making
Guides and advocates for you
Acts as a liaison with the medical community (in person only)
Avails herself for advice before, during, and after the birth of your baby
Connects you with additional support resources

Kim Kelly, CBLFA, APPL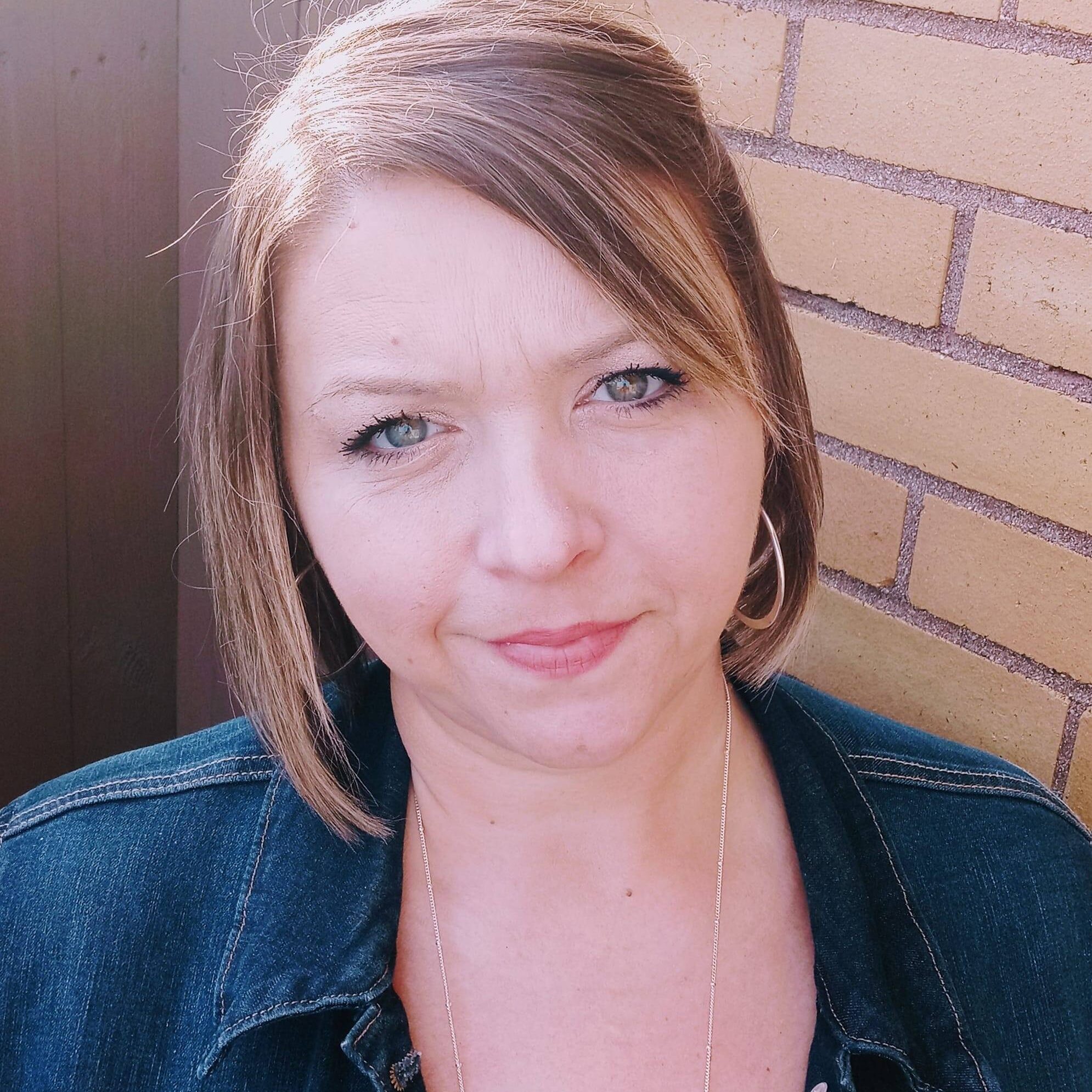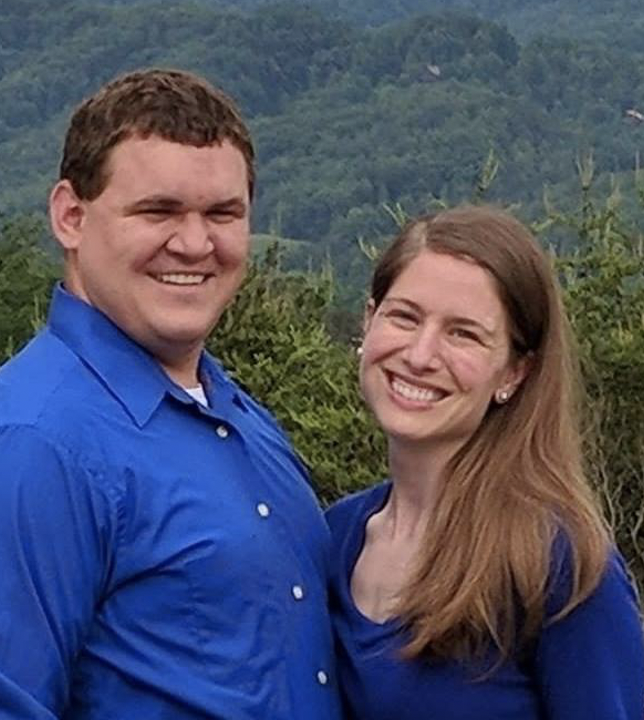 "Our Heaven's Gain Advisor was incredible. It was such a shock when we found out that our baby had died at 19 weeks. We were scared about how we were going to handle everything at the hospital. We had no idea of how it was going to go. We just wanted to get it over with. She listened to our concerns and put our mind at ease. She helped us find ways to treasure our time with our baby. We had no idea how to prepare for it. The doctor's office said, 'let us know if you have any questions,' but I had no idea what to ask. Donna gave us the information, that we did not know we needed, to prepare for our baby's birth. She helped us to know what our options were. The information she gave us made us feel really empowered when going into the hospital. The preparation we received made our experience in the hospital much more meaningful. We would recommend the Heaven's Gain Advisors to anyone who is losing a baby."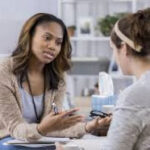 Our support staff is available for one-on-one support sessions. Call to reserve a time that works for you.
(513) 607-6083 / (513) 619-0100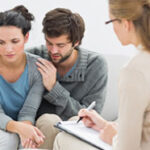 Our staff is available for couple support sessions. We all grieve differently, especially men and women. We assist couples in navigating how to help their spouse with grief and healing. We do NOT provide marriage counseling. Call to reserve a time that works for you.
(513) 607-6083 / (513) 619-0100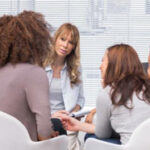 Group support is available in-person (Cincinnati Area) or virtually as an on-line zoom meeting. On-line meetings are private to the group only, so call to get the meeting ID and password (513) 619-0100. Currently zoom meetings are held monthly on the second Thursday, 7 pm EST for Pregnancy loss support and on the fourth Thursday, 7pm EST for Rainbow pregnancy support.
The term Rainbow pregnancy denotes the joy of a new baby after the storm of a pregnancy loss. Learn More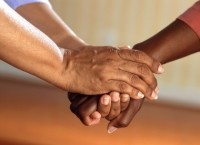 In-person support is available at our location:
Heaven's Gain Ministries
6962 Harrison Avenue
Cincinnati, Ohio 45247
For longer, uninterrupted, support, it is always best to call for an appointment (513) 607-6083.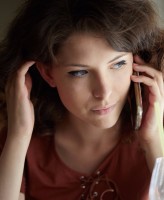 We have two lines for phone support.
Donna: (513) 607-6083
Kim: (513) 619-0100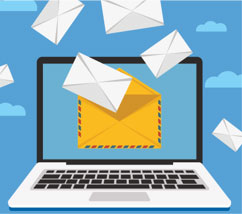 Email your support questions to us: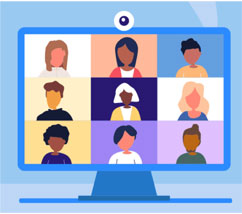 Video Calls or Conferencing
We are available to make individual video calls or zoom calls upon request. Please email heavensgain@heavensgain.org or phone (513) 607-6083 to make an appointment.
A Baby Loss Family Advisor/Baby Loss Doula prepares you for the birth. (Learn more)
Usually the hospital will make the room special so people know your baby is being born still, like wings on the door to your hospital room.
Your preemie baby may look red because his/her skin may be so thin that you can see the blood under the skin.
Your baby's body may be fragile, requiring special care when handling the baby, especially prior to 32 weeks. We recommend the saline bath, using the vessel if the baby is less than 22 weeks gestation.
The baby's skin may be fragile and the top layer may rub off like skin from a sunburn.
Ask the nurse or doctor to call your baby by name.
You may want the nurse or doctor to hand you your baby in a blanket so you can open the blanket slowly and look at each beautiful feature of your baby.
It is best to bring in a camera with a separate SD card. Having all of the pictures on a special SD card allows you to look at the pictures when you want and not when you are unprepared.
Treasure the short time with your baby. Fill out a birth plan, as you may not remember everything you wanted to do with your baby: rock, bath, diaper, dress.
Determine what types of memorabilia you would like to keep of your baby: blanket, baby cap, footprints, hospital bracelet, measurements…. There are many of these suggestions in the birth plan that you can just check off and give to your nurse or Baby Loss Doula/ Baby Loss Family Advisor to make sure they are collected if possible.
Please feel comfortable to call us for assistance when filling out the birth plan. (513) 607-6083
From Baby Loss Family Advisors™ website
MISSION
To teach, train, and assist Loss Advisors/Loss Doulas to offer compassionate, informed support to families facing the loss of a baby in miscarriage, stillbirth, or other infant death.
WE BELIEVE
All parents deserve to be offered compassionate and well-informed continuity of care, including support and navigation help as soon as possible from well-trained Loss Advisors™, also called Baby Loss Doulas® or Bereavement Doulas™.
VISION
Every mother, and her partner, should have access to a well-trained, nurturing Baby Loss Advisor/Loss Doula who gently supports and wisely teaches and thoughtfully advocates for women/couples from the time of their loss, through the planning process, the birth, and afterward.
Also…Parents who receive bad news in pregnancy (death of a baby or impending death) will: Have minimal regrets
Feel cared for and well-informed
Have the opportunity for help navigating the journey from early on through subsequent pregnancy, if desired
Maximize memories, rituals, and creation of countless mementos
HOW IT CAN BE ACCOMPLISHED
When parents are told their baby has died, or has a fatal condition and will die, they will be given helpful support by staff and an immediate connection with a Baby Loss Family Advisor, with parents' permission. This Advisor can help parents navigate the early days, the birth, meeting the baby, saying goodbye, time at home, help with going back to work, and in the days to come, including during subsequent pregnancy, as desired by parents.
Care is given in person, on the phone, or via email depending upon specific circumstances and the desires and realities of both the newly bereaved and the Independent Loss Advisor/Loss Doula.
WHO ARE THE INDEPENDENT LOSS ADVISORS/LOSS DOULAS?
Well-healed bereaved parents, birth professionals, mental health professionals, clergy, funeral staff, and others who understand baby losses and want to help.
They participate in an intensive certification program and all have personal and/or professional experience with baby loss, also known as perinatal loss.
Independent Advisors/Loss Doulas are well-prepared to give care in cooperation with staff from clinics, hospitals, funeral directors, churches, along with childbirth educators, FIMR and public health professionals, and other medical professionals.  Acting as advocates, guides, parent navigators, and care companions, these certified professionals want to help and give service. Some are able to offer their help for free (Donations are usually appreciated.) Others do this as a service of their profession. All appreciate feedback and testimonials if parents find the care helpful.
You are not alone
You are not alone. One out of every thirty-three babies are miscarried or stillborn in the second trimester. One in 160 are stillborn or die shortly after birth. Parents who have lost a baby in miscarriage or stillbirth are still parents to that child. The baby just resides in a different place, which we believe is heaven. We are here to help. Please read our information pages for more help or give us a call (513) 607-6083.